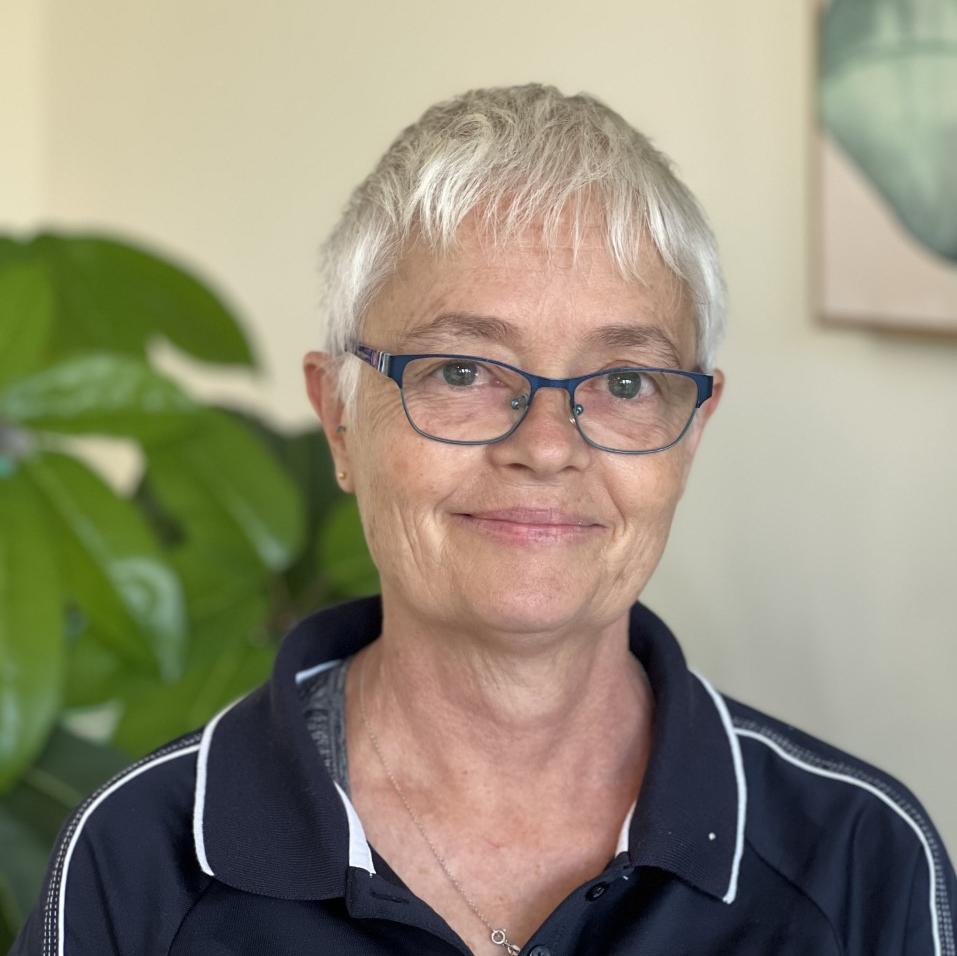 Michelle Garland
BAppSci (Physio) Latrobe University
Physiotherapist
Michelle is a Physiotherapist with over 30 years' experience treating clients in a diverse array of locations. After gaining her degree in Melbourne, Michelle returned to Tasmania working originally in neurological and spinal rehabilitation. She then relocated to South Africa for 10 years working a variety of hospital and private practice settings, including intensive care, orthopedic and trauma rehabilitation, musculoskeletal and sports injury management. She then returned to Tasmania to raise her family, working predominanatly in private practice settings. Most recently Michelle has been working with a multi-disciplinary Primary Health Team in the Centre of Tasmania to deliver care in rural and remote areas of Tasmania to Tasmanians with chronic, complex health conditions.
Michelle is passionate about delivering quality, holistic health care within a multi-disciplinary framework, assisting people to understand their condition and work with their health team for a better quality of life. She enjoys working with people at all stages in their lives- she loves variety!
Michelle loves anything to do with animals, water and sunshine and considers herself fortunate to be able to cruise Tasmania's beautiful waterways with her husband Pete and their cavalier, Phoebe. Her grown up family are resigned to her love of motorbikes and all things fast.
Fees:
Initial Consultation: $102 (30min)
Standard/Follow Up: $97 (30min)
Long Consultation: $130 (45min)
Home Visit: $125 (45min) On Approval only.
Taping only: $30 (10min) On Approval only.
There is a $5 discount for pensioners and health care card holders on production of valid card.
A Medicare rebate of $58.00 may be available for patients who have:
Private referrrals are accepted. (Private Health Fund rebates vary depending on the cover).
Glebe Hill Family Practice uses HICAPS for prompt private health rebates at the surgery.
Referrals are welcome from outside of Glebe Hill Family Practice.
Sessions:
Tuesdays and Thursdays at Glebe Hill Family Practice